The Coca-Cola "Refreshing Memories" 2014 Masterpiece Edition
Soda Shop measures approx. 6" H x 7.75" L
Delivery Truck measures approx. 4.5" H x 9" L
Only a portion of the lights in the soda shop operate.

Found!  Have the boy on the Coke Scooter not included in photos.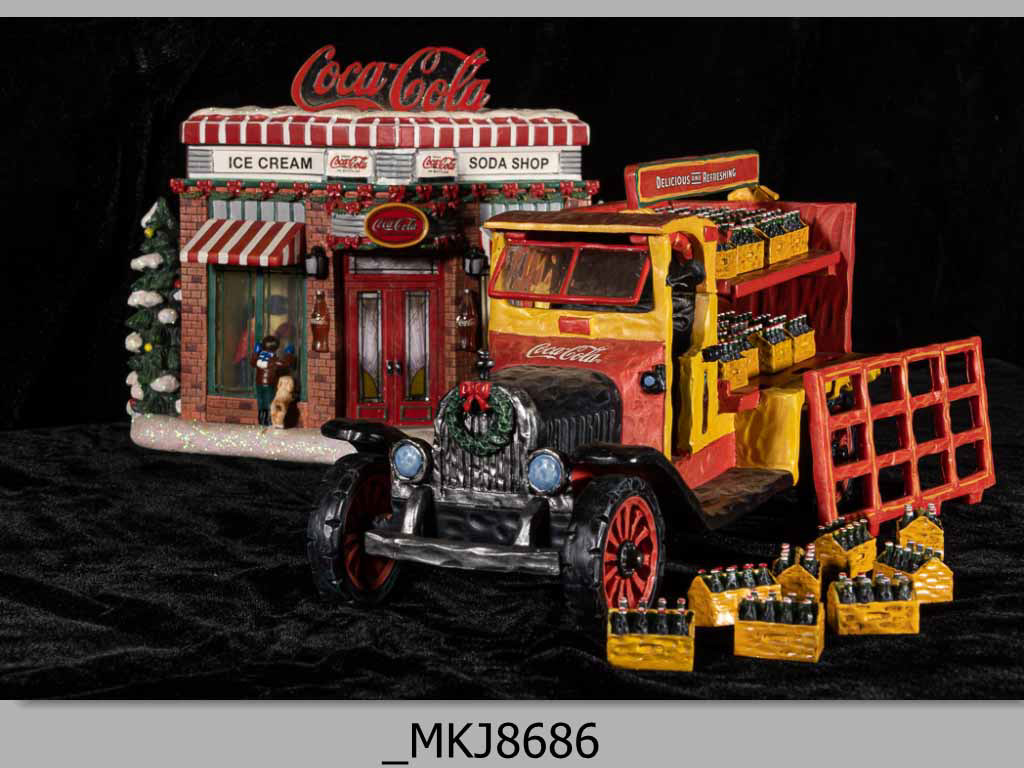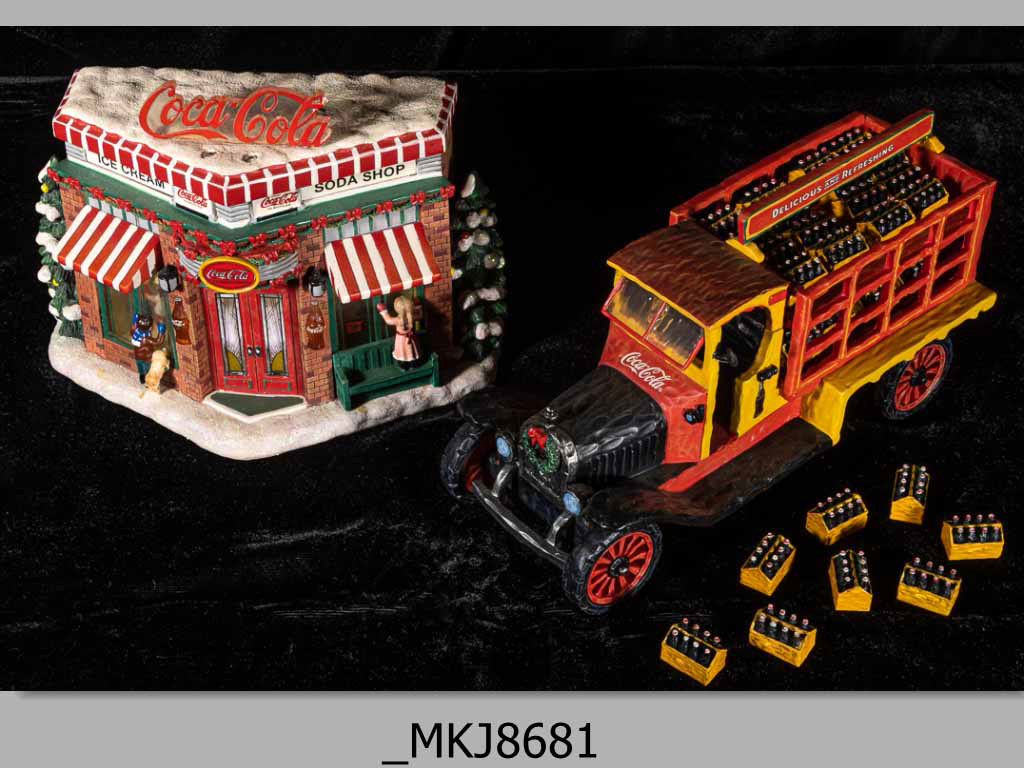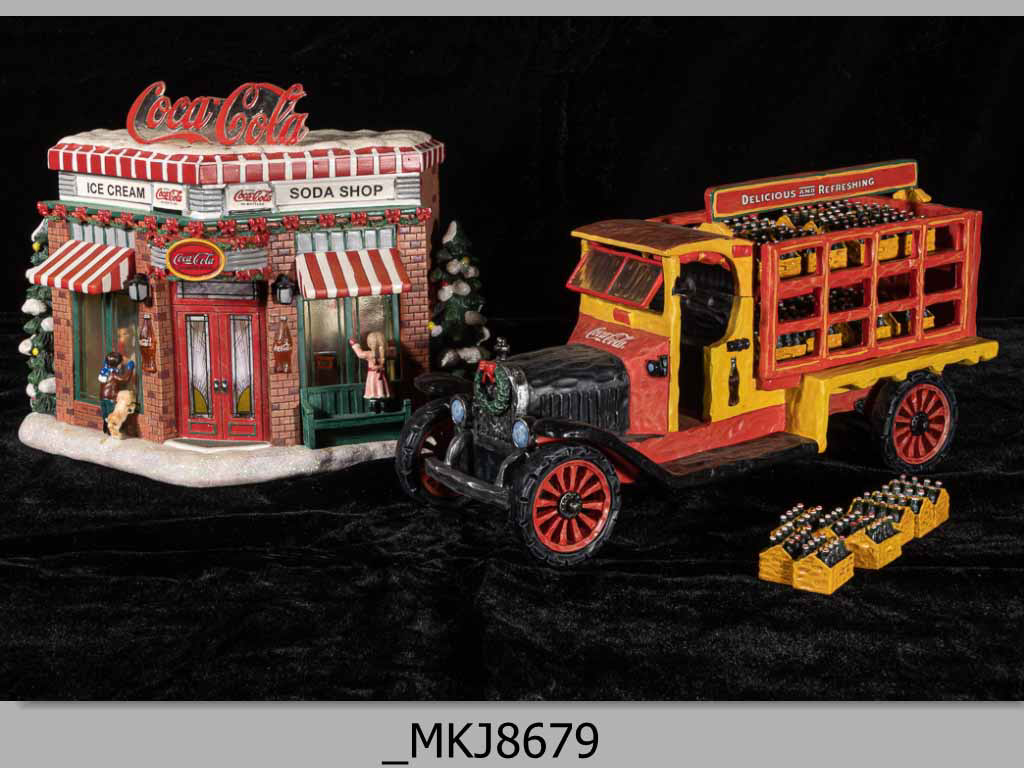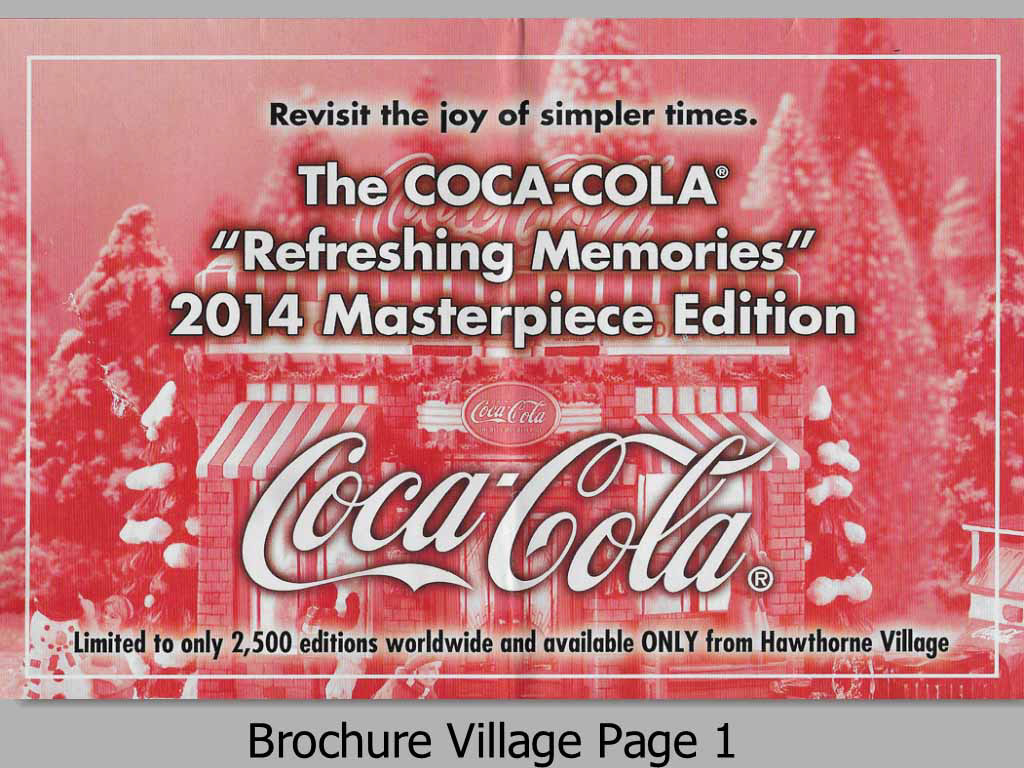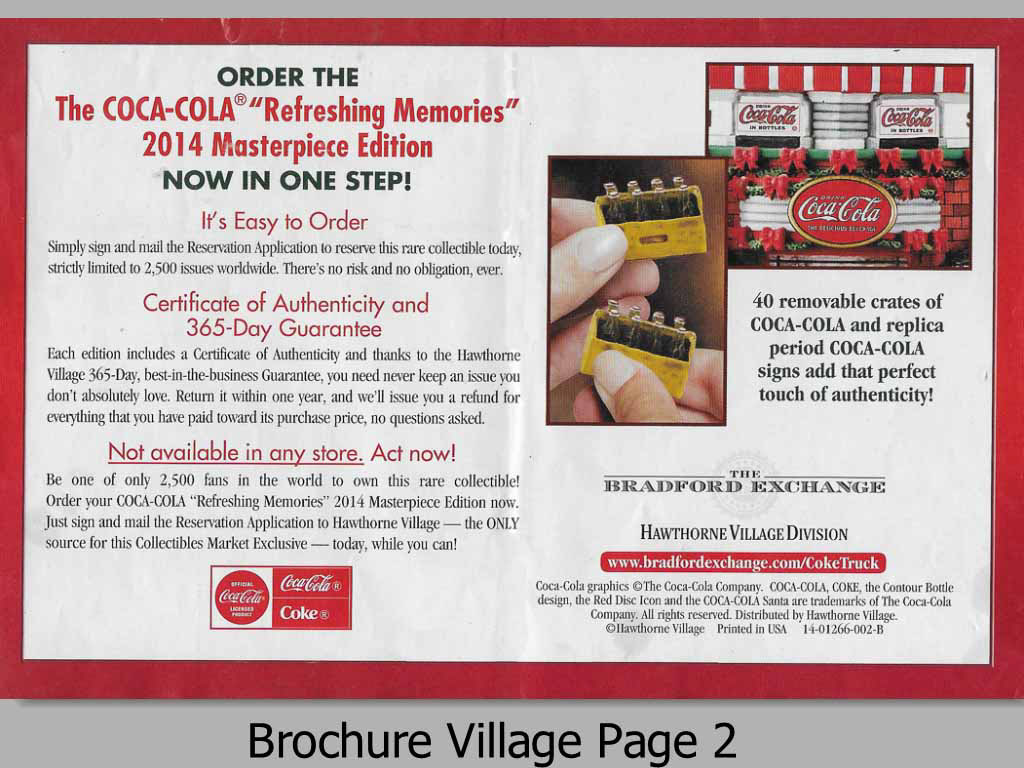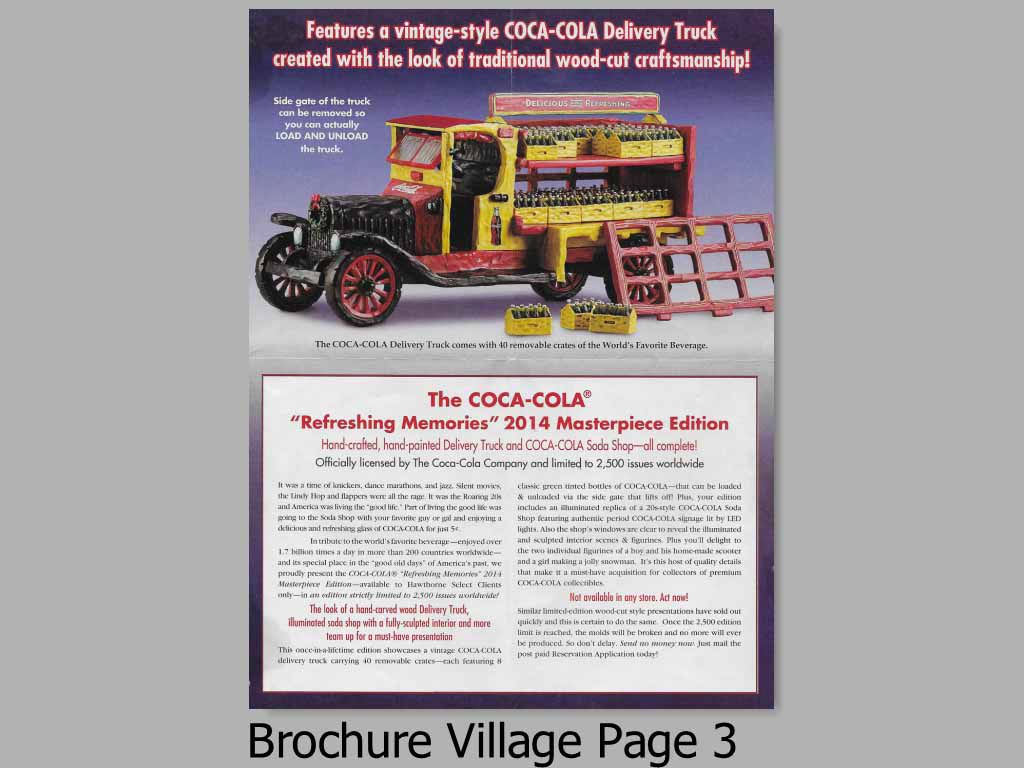 Coca-Cola Franklin Mint Heirloom Pocket Knife & Opener
The two with zipper cases are issued by Franklin Mint.

The Brass knife with opener is a reproduction of a 1920's Remington knife (not Franklin Mint)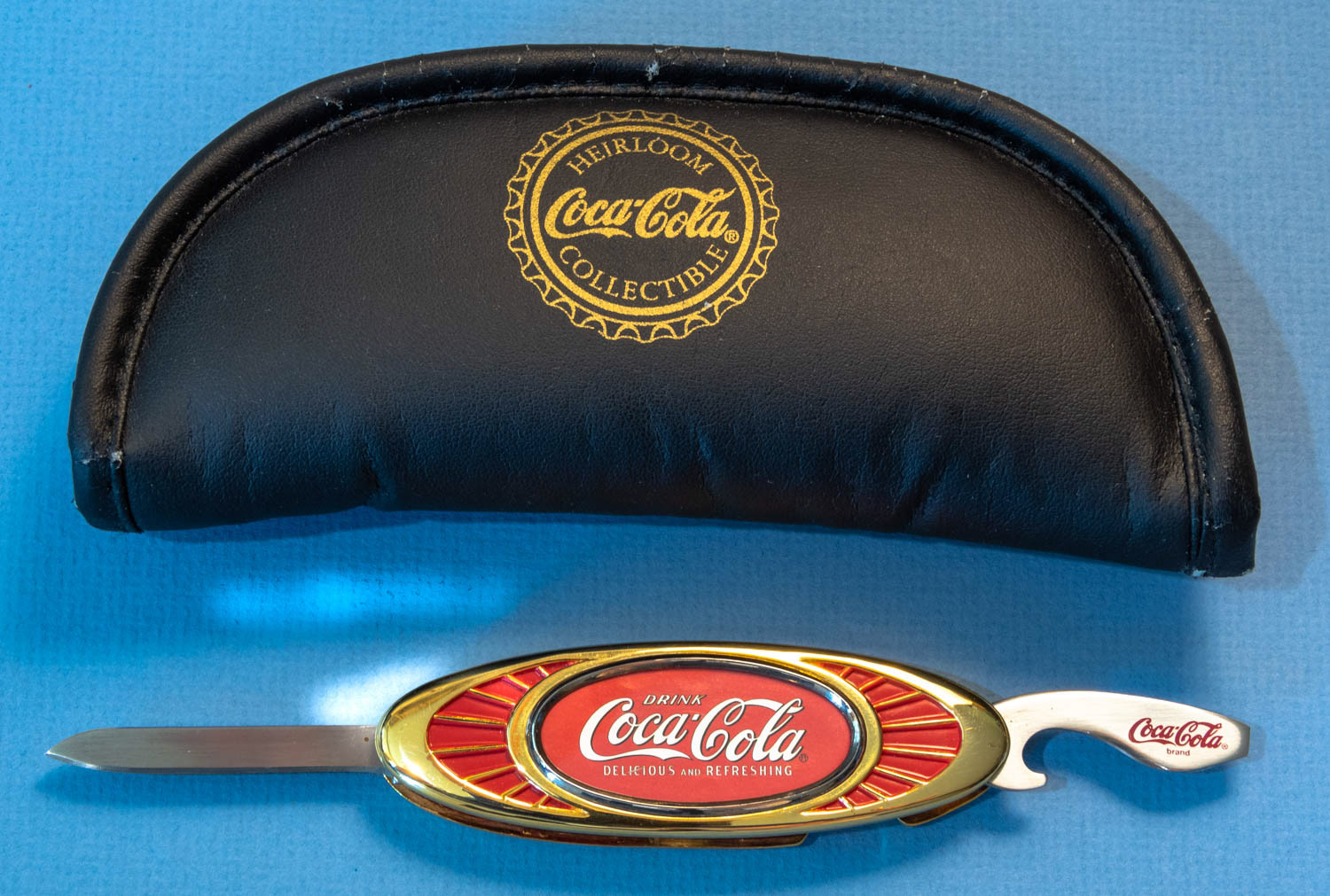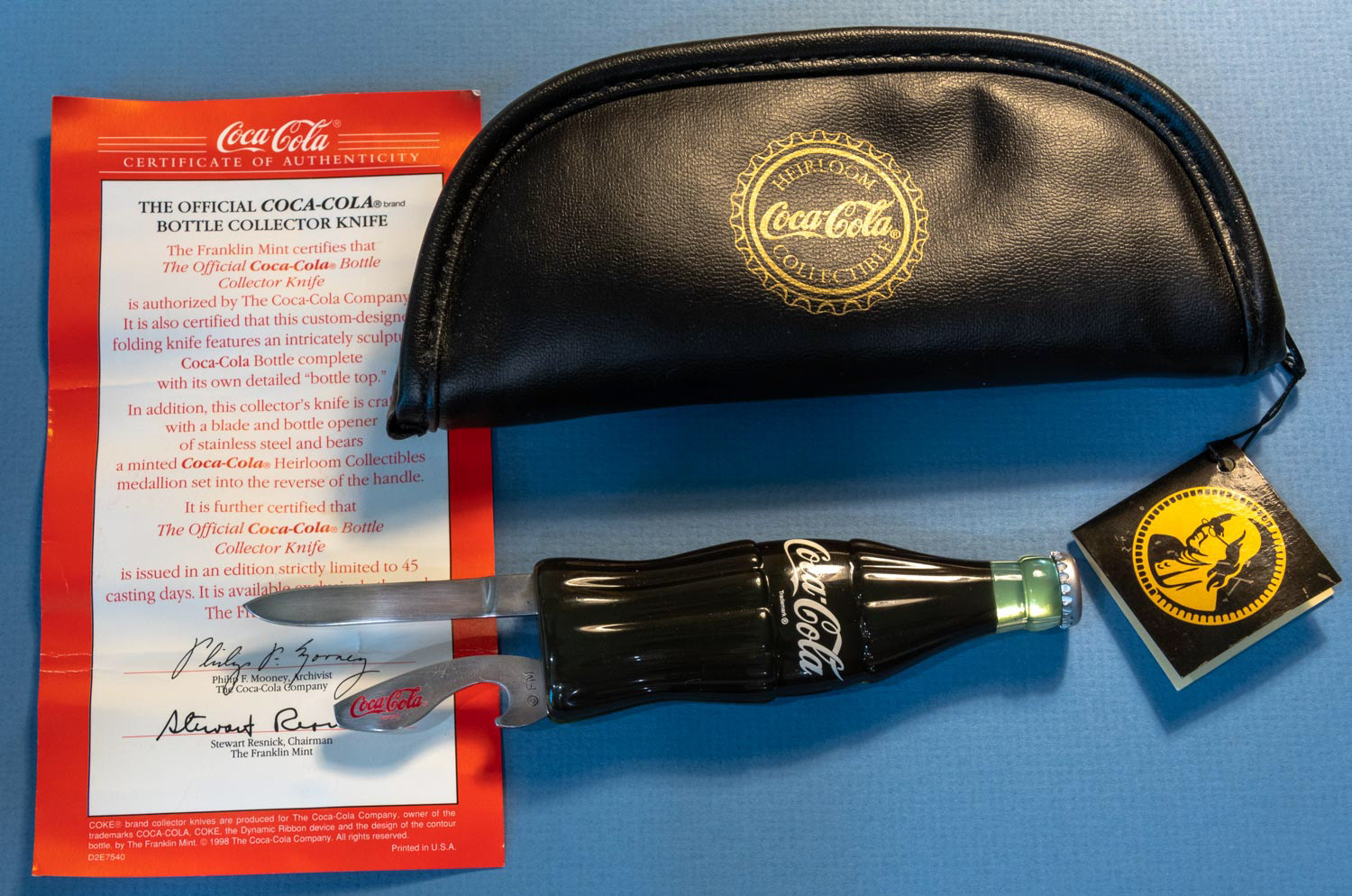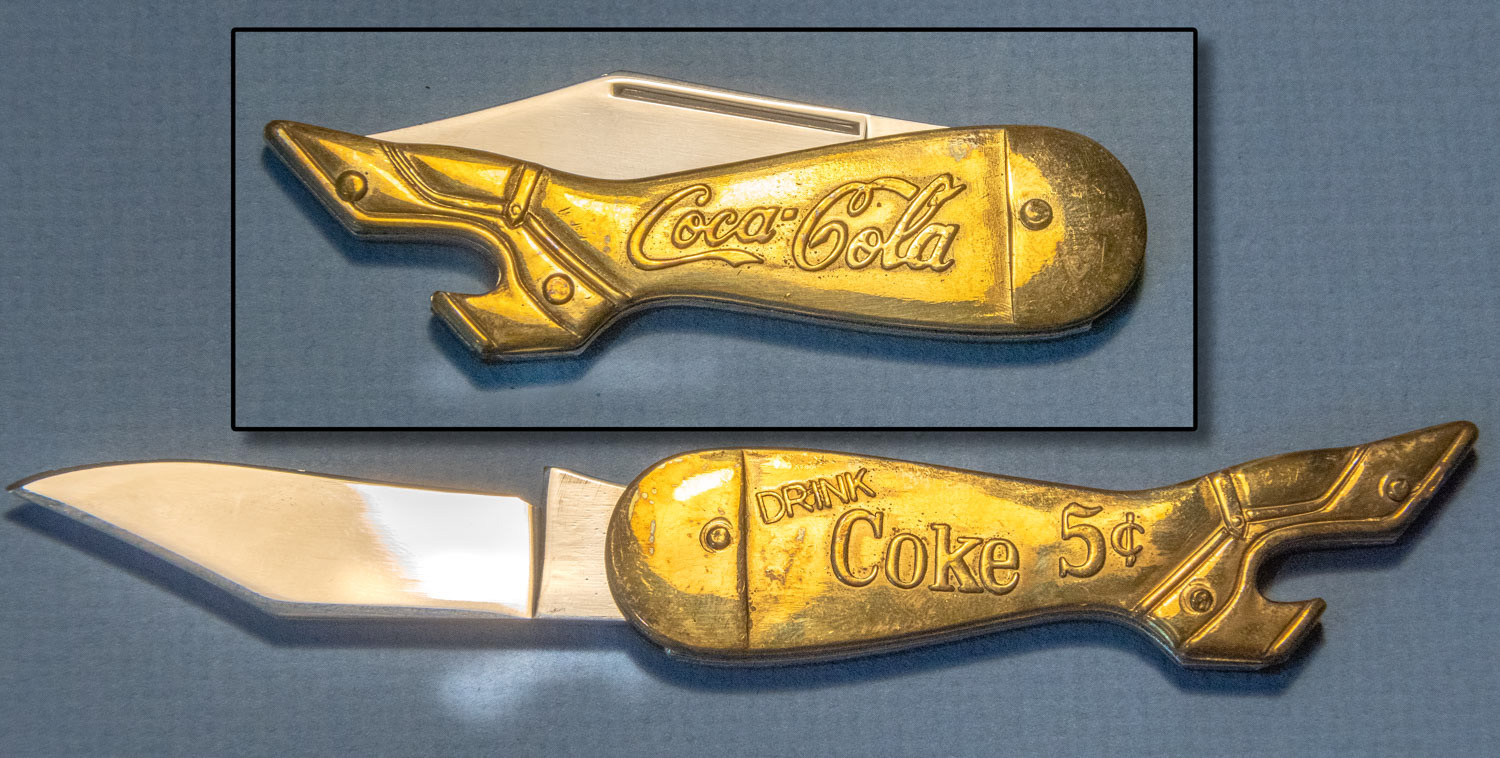 Coca-Cola Glass Ball Paper Weight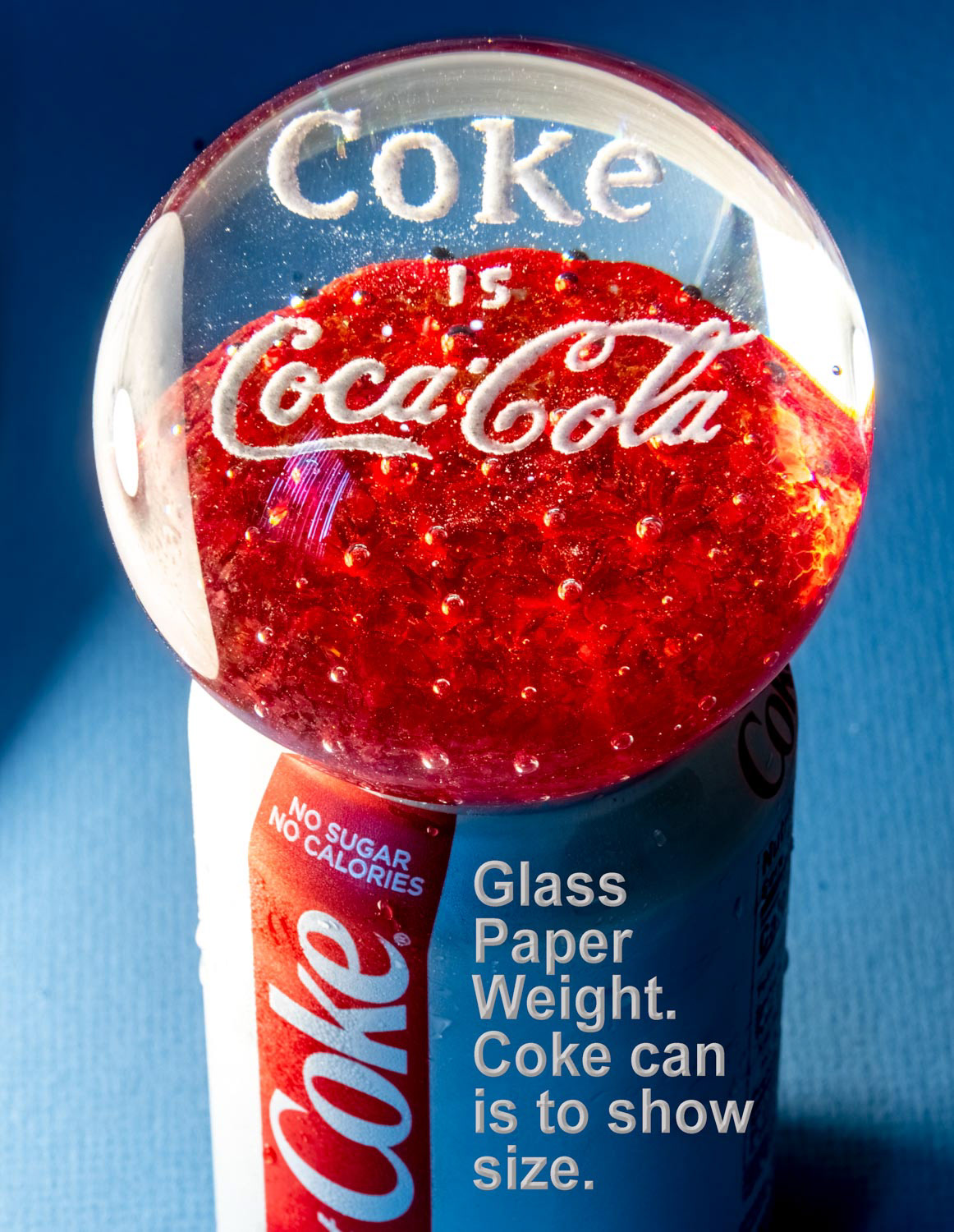 Coca-Cola Delivery Wagon Pulled by Team of Horses


The Wagon, Horses, Driver, and Umbrella are made of cast metal.
The entire set measures approx. 16" long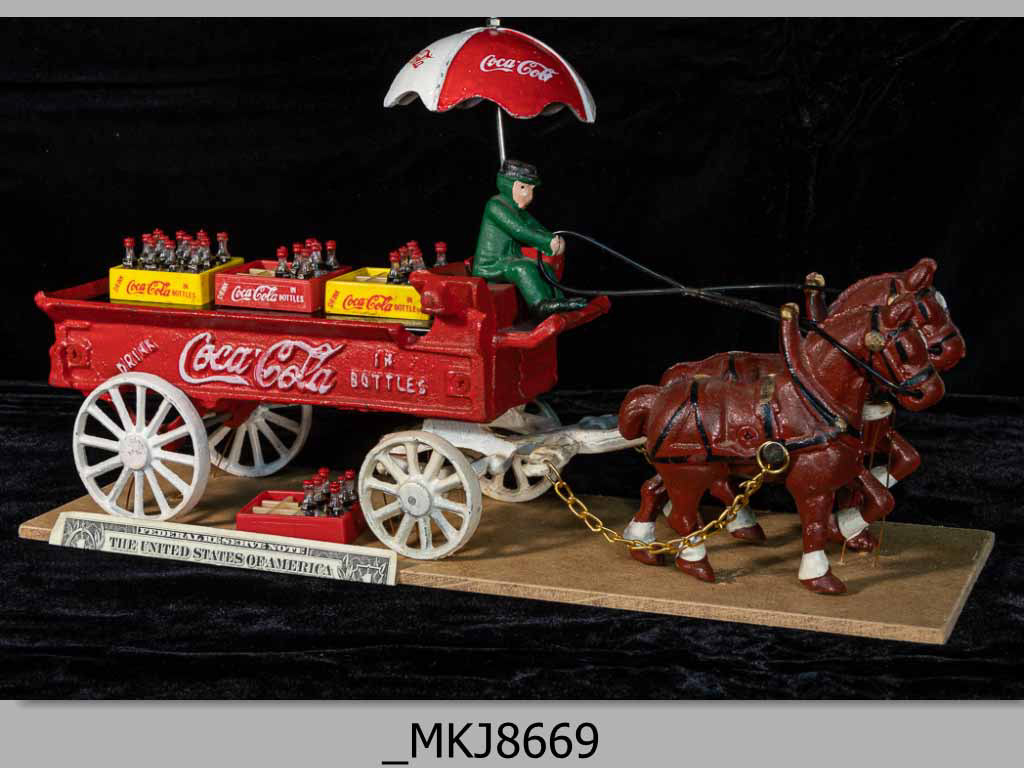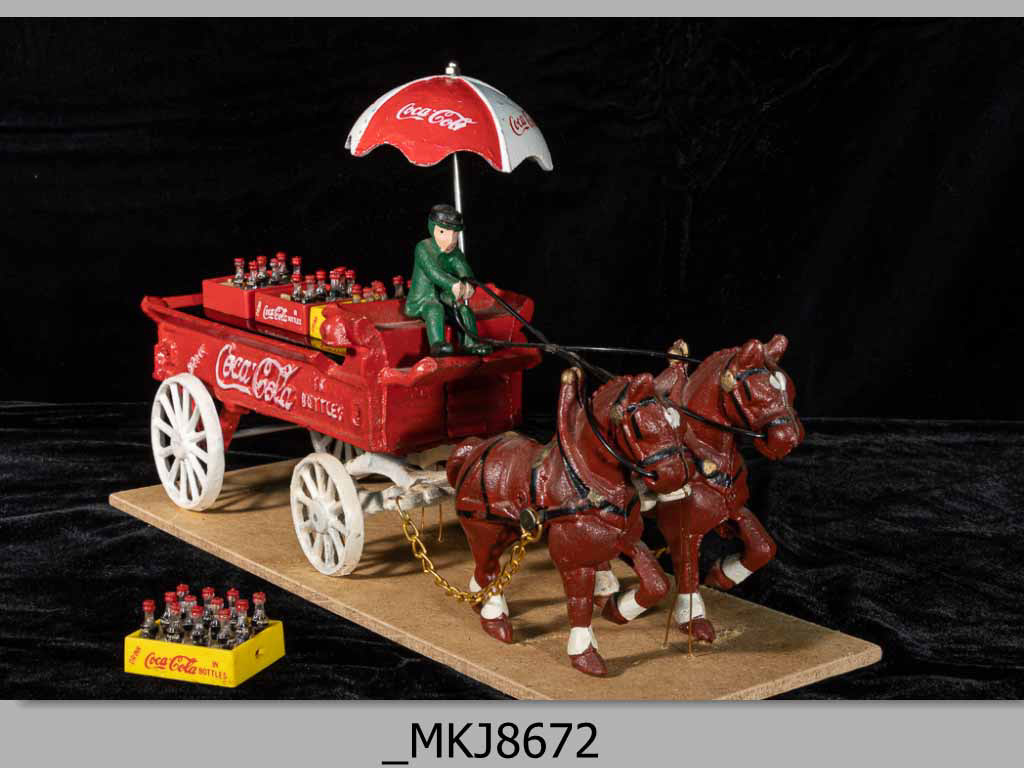 Other Delivery Wagons Pulled by Team of Horses


The Red Wagon,  8 Horses, Drivers, and Dog are made of cast metal. Barrels are wood.
The entire red wagon set measures approx. 35" long 
The Green wagon, 2 horses is plastic and wood and modeled in fine detail. 
The entire green wagon set measures approx. 24" long
The 20 Mule Team Borax Wagon Set is about 3 foot long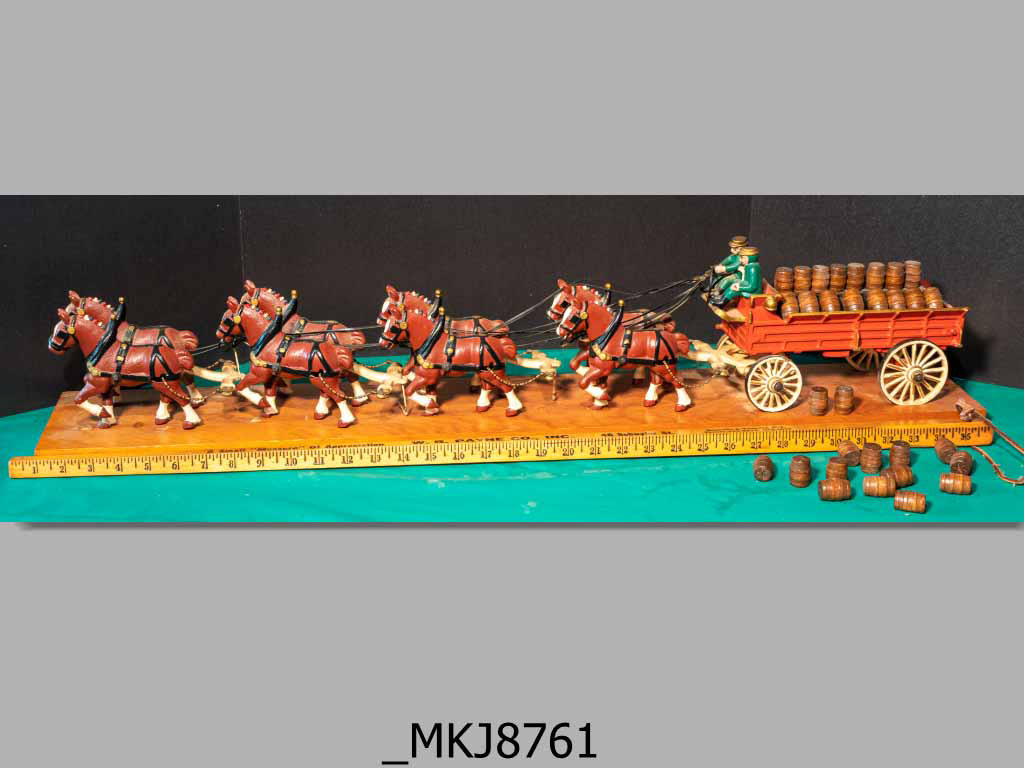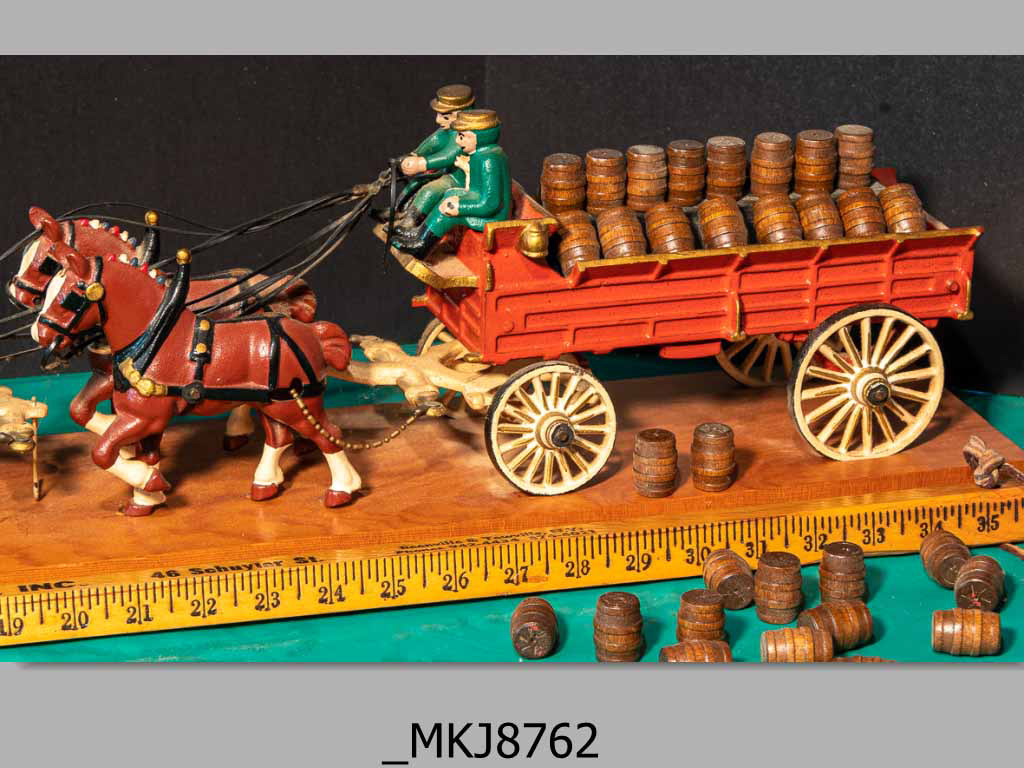 1989 Old-Tyme Coca-Cola Cooler Reproduction Radio & Cassette Player
It measures 10" high, 12" wide, 8" deep, and 15" when the cassette door is opened.
Volume control has some static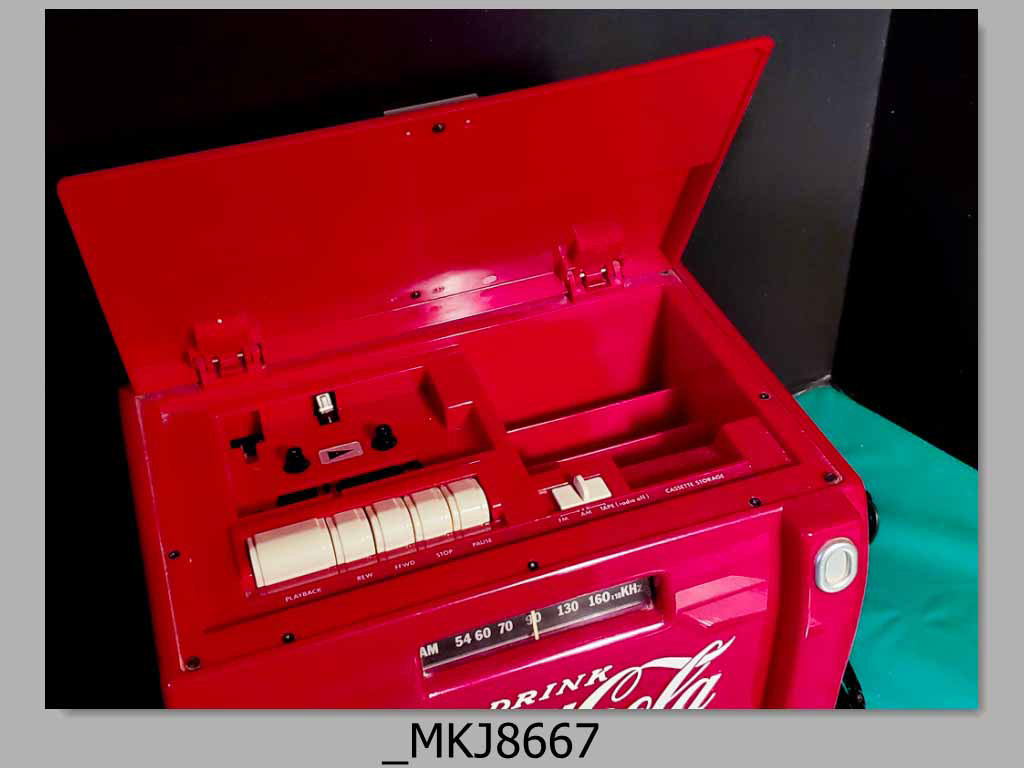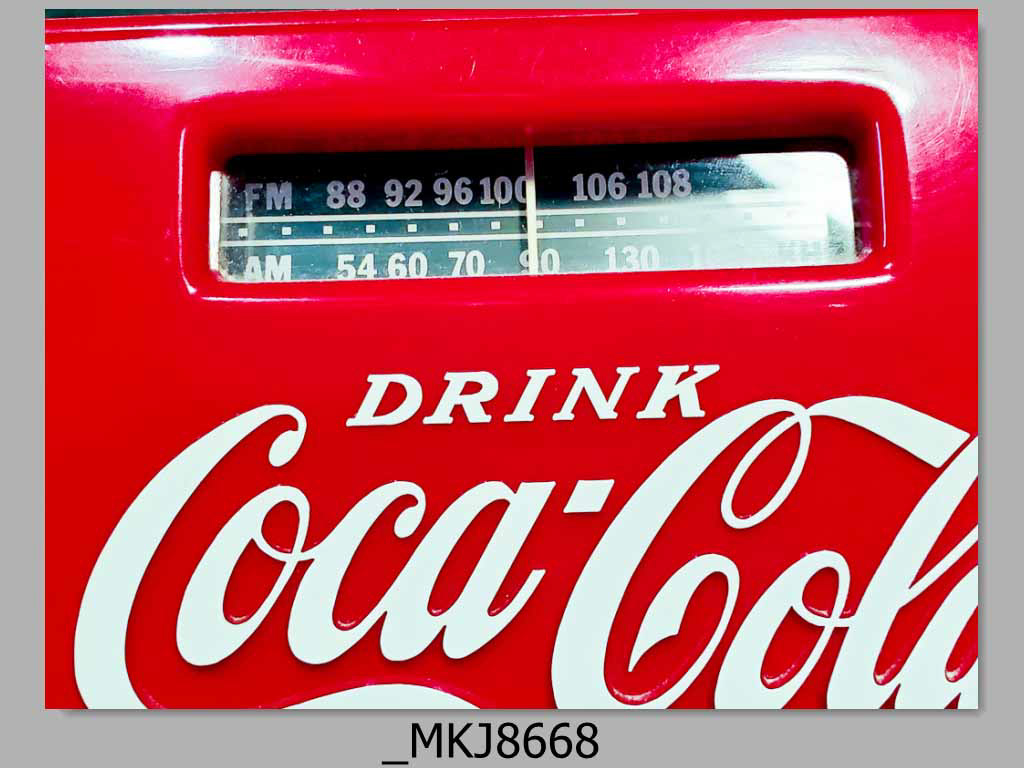 1990 Route 66 Filling Station with Coca-Cola Sign & Chevy - Clock
Battery operated. Will hang on the wall.
Approx 21.5" L x 11" T x 3" D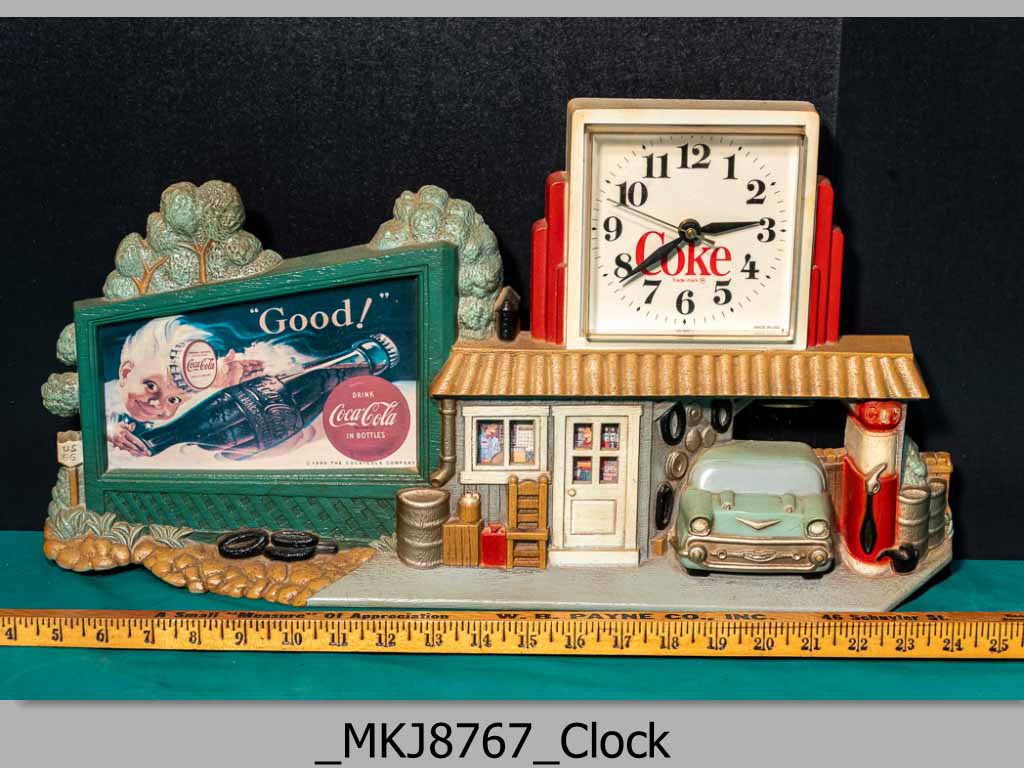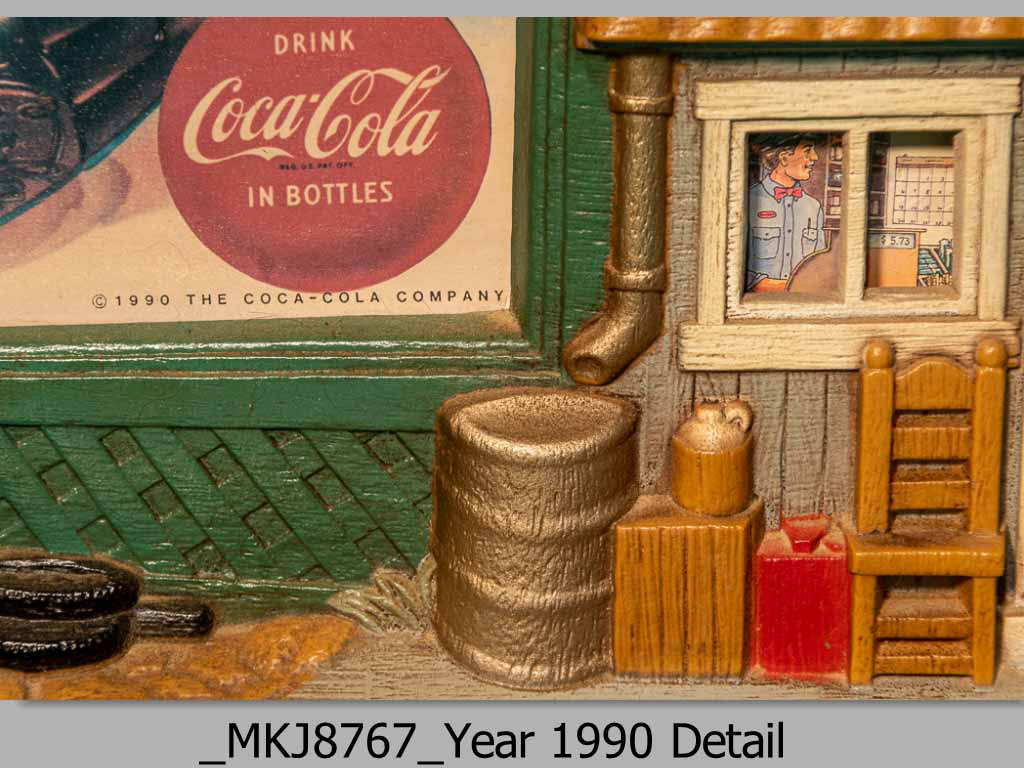 Coca-Cola Trays and Posters
Posters approx 18" x 24", Trays - see scale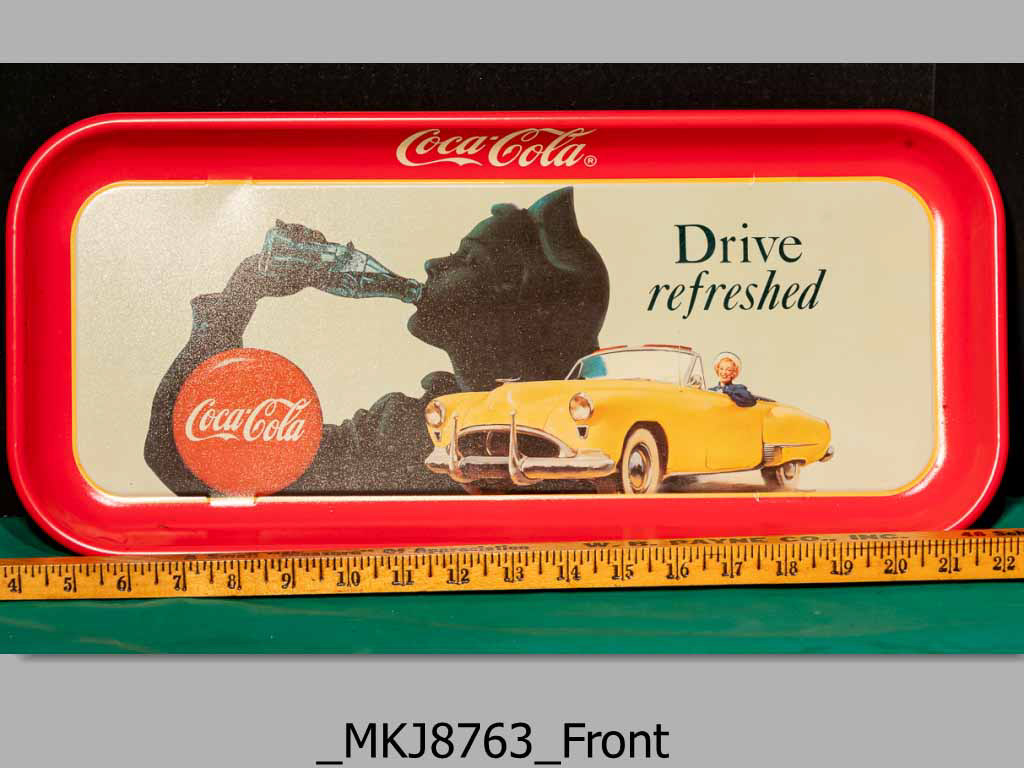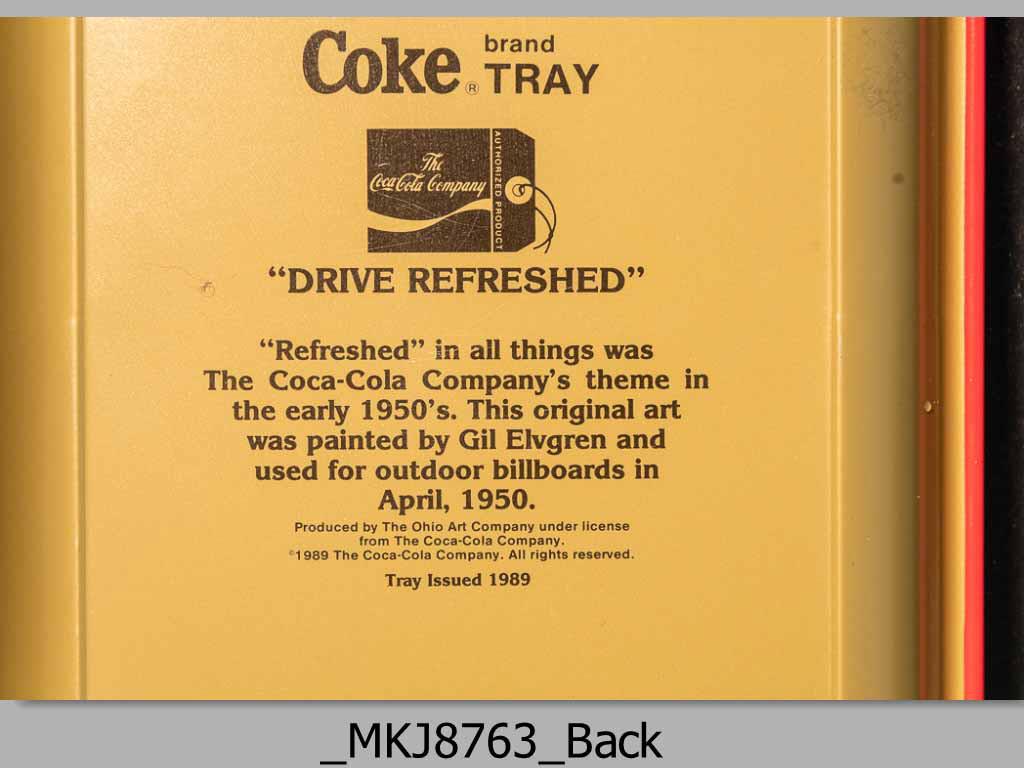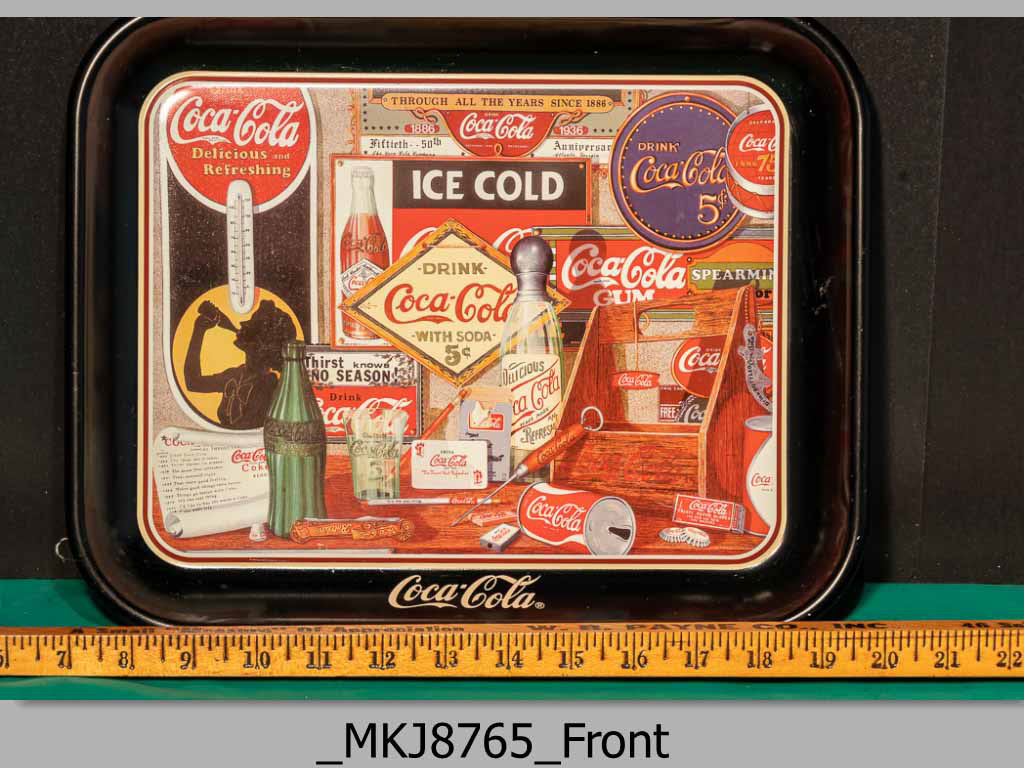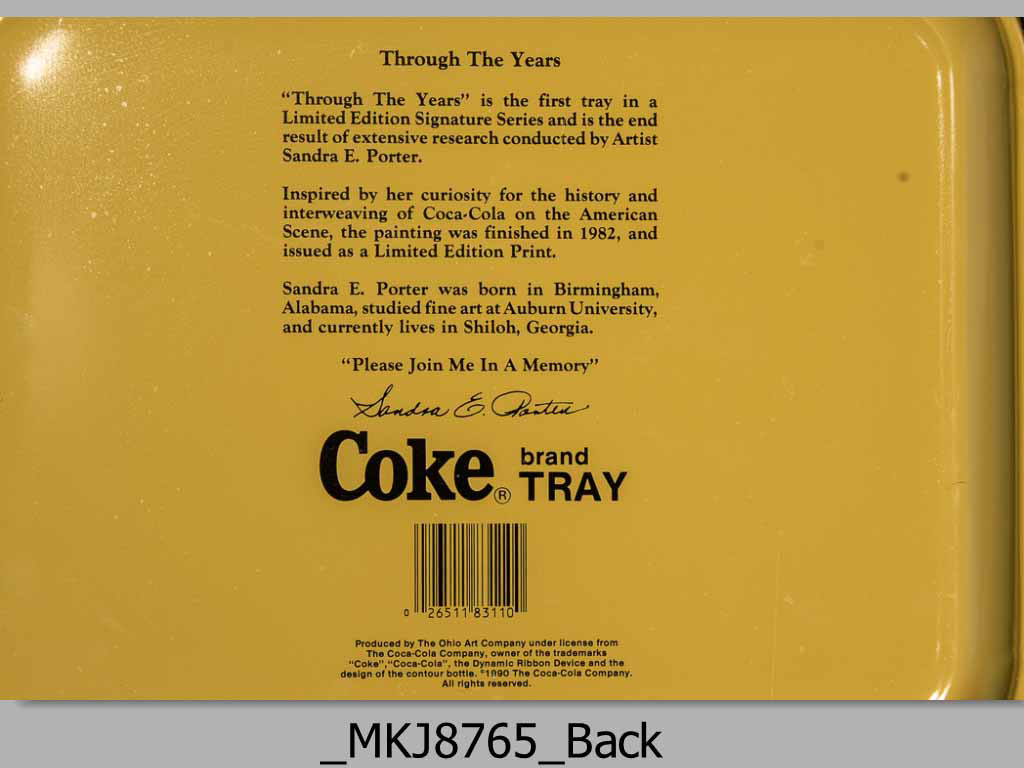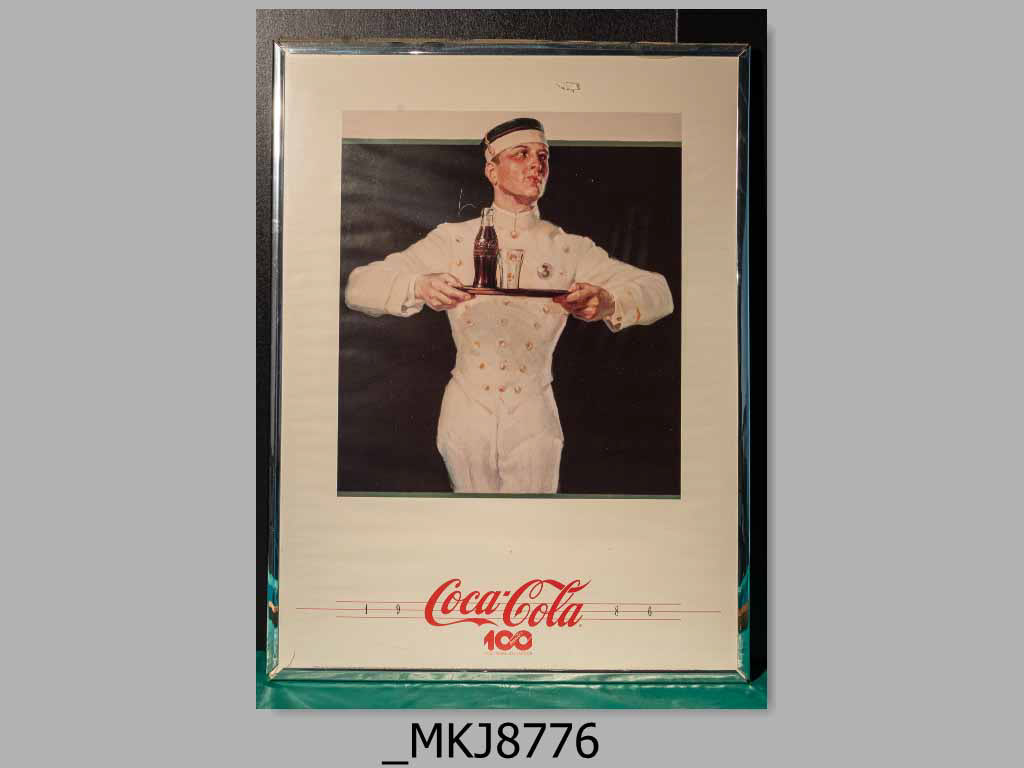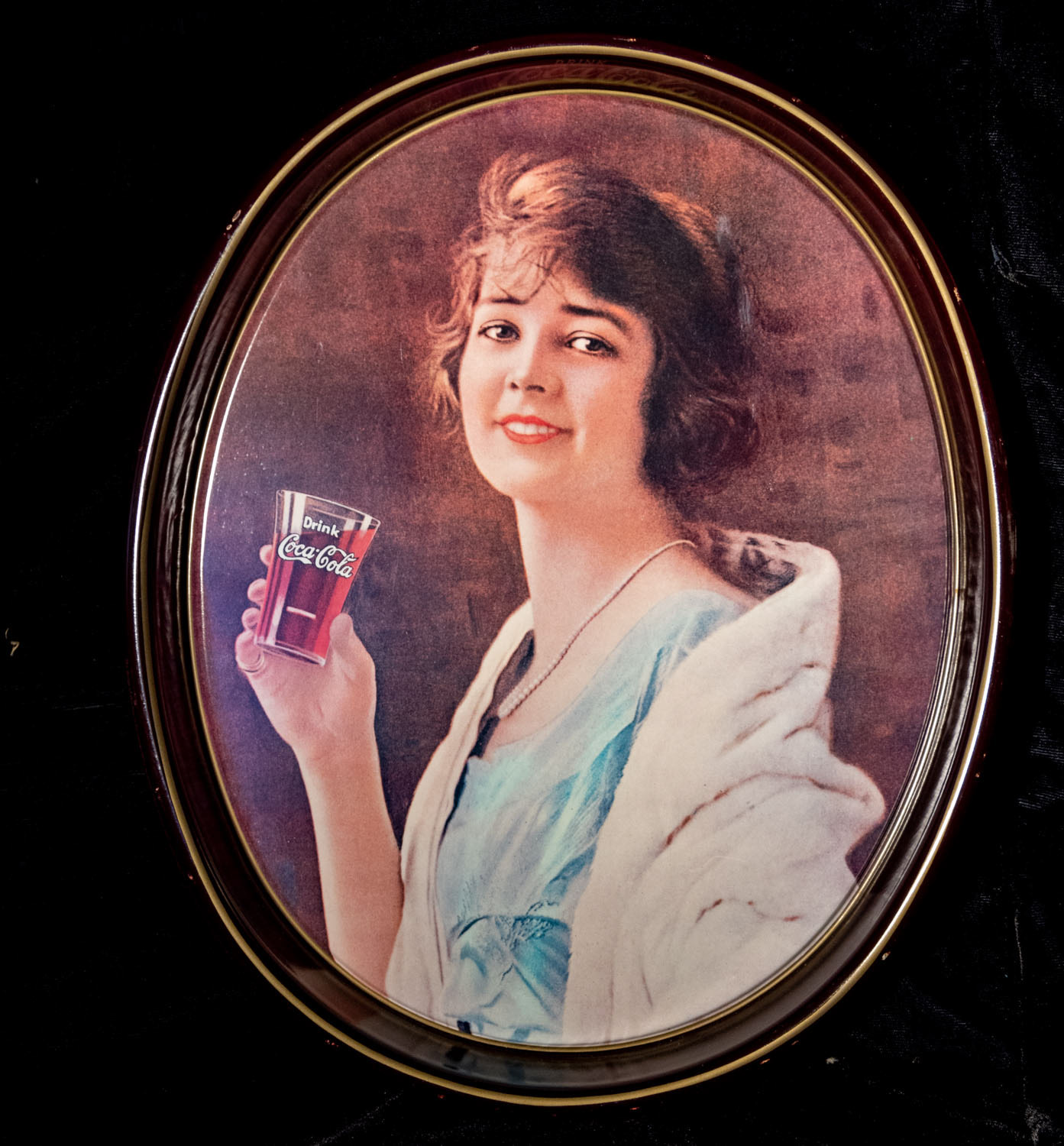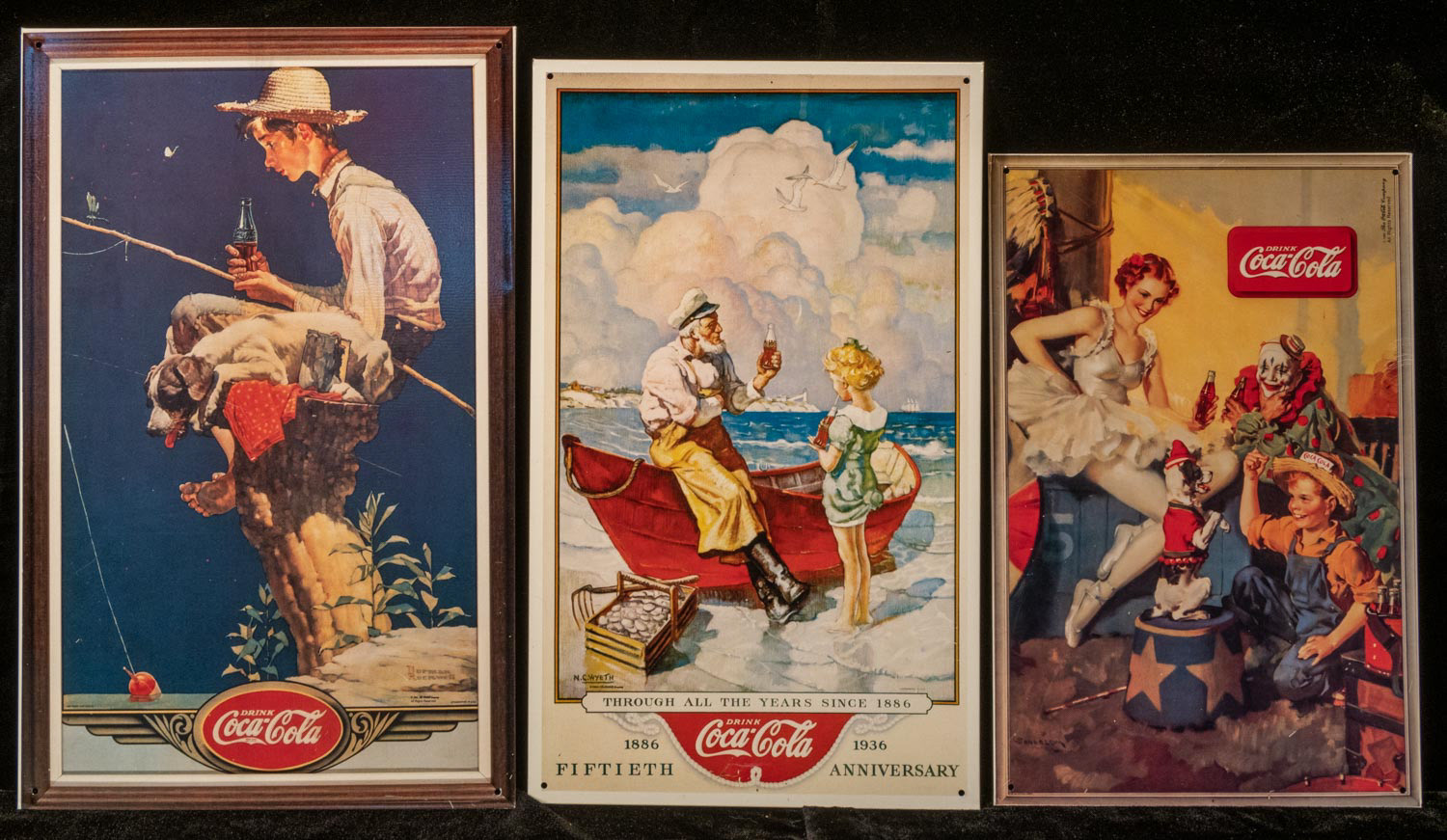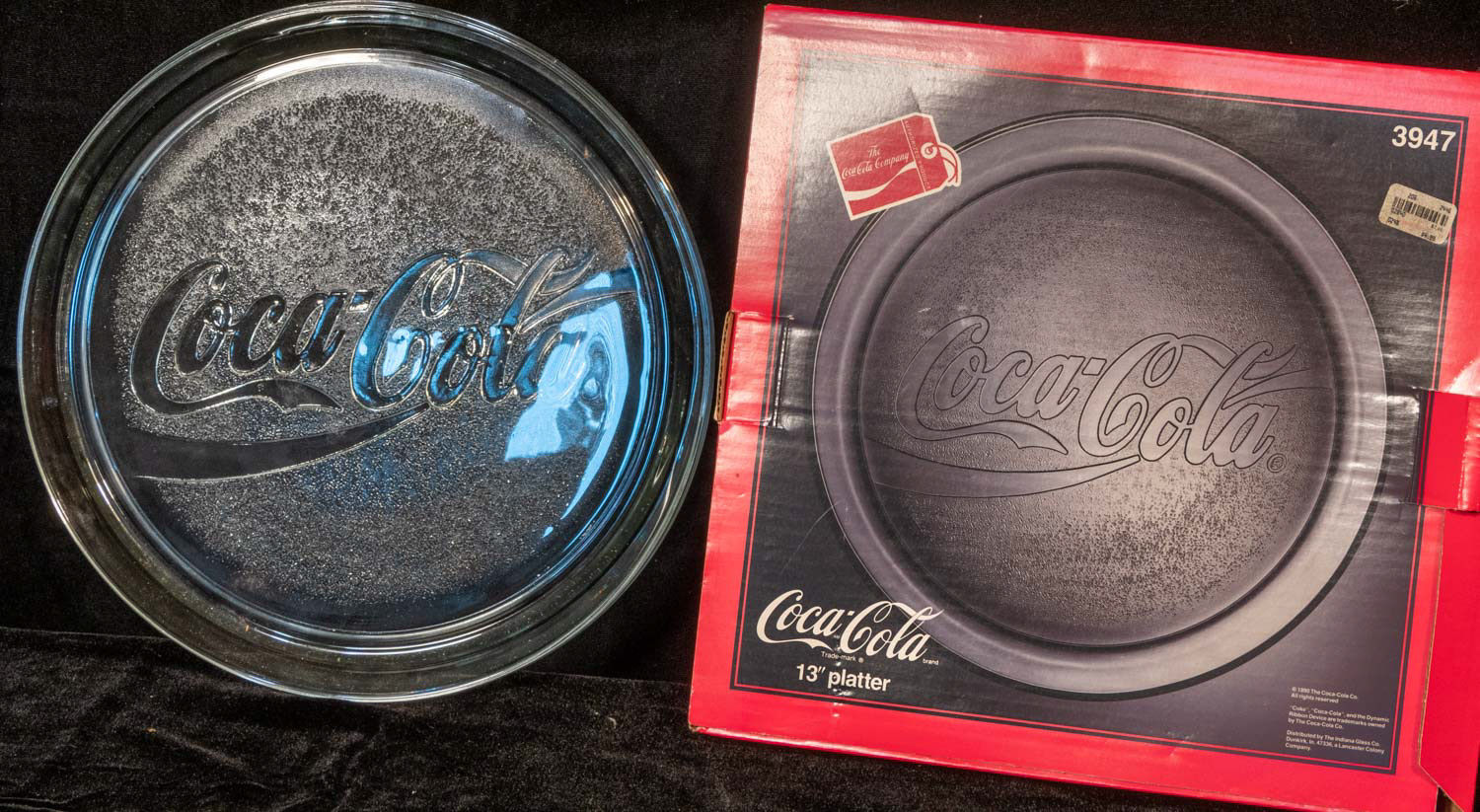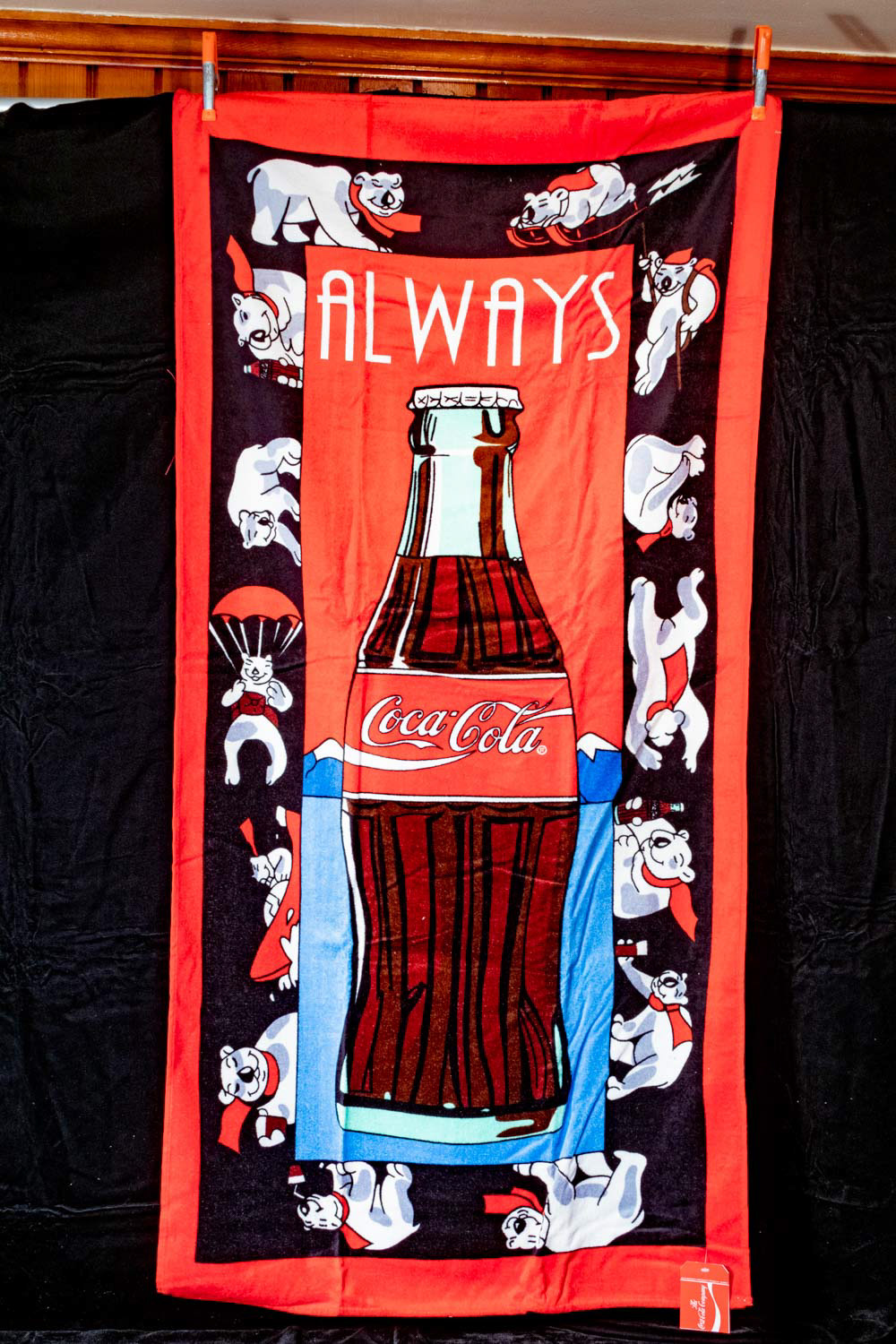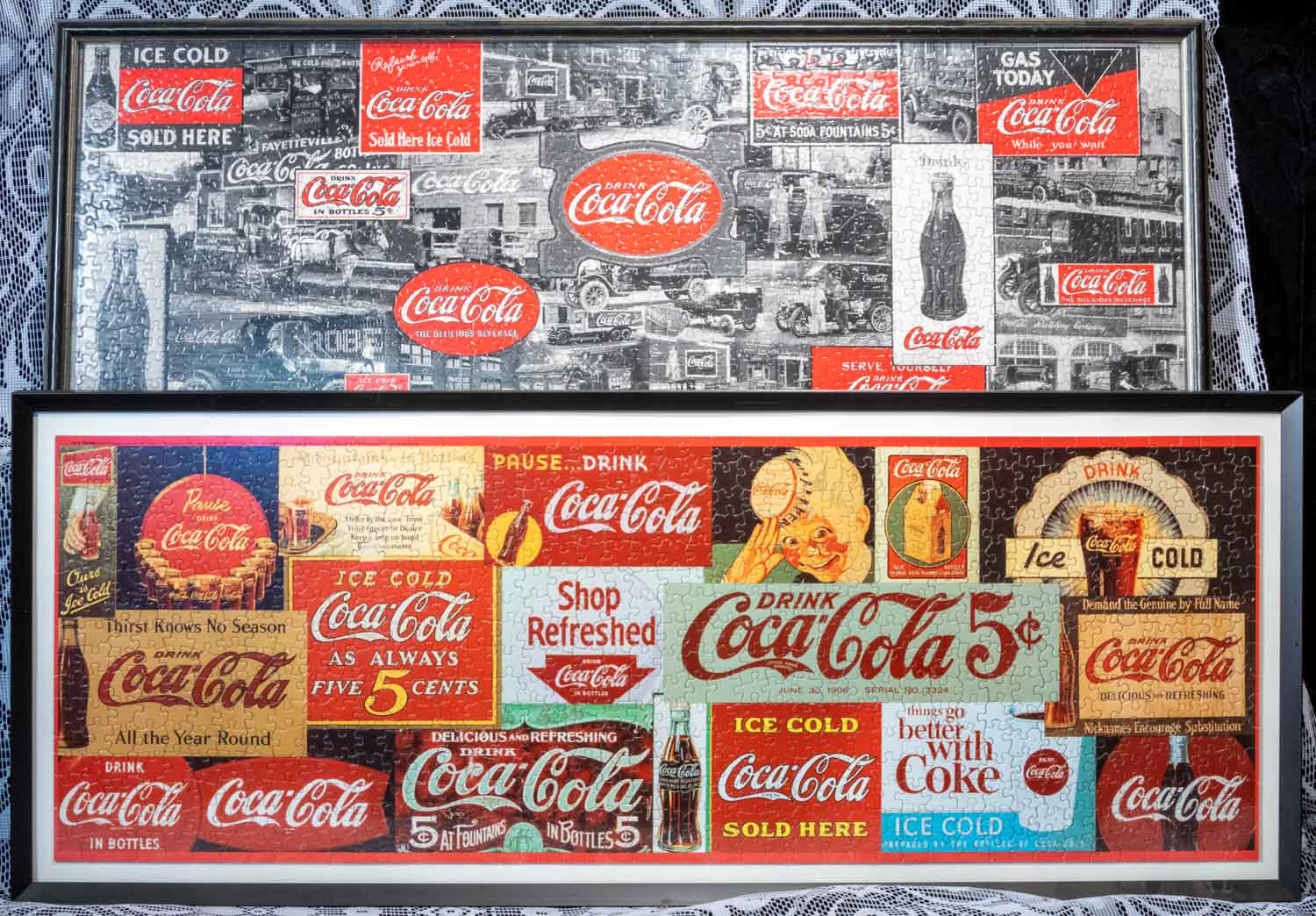 Coca-Cola Variety
Items with Coca Cola Logo